Welcome to Phil Ray Voiceovers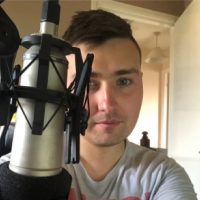 Reliable, low cost voiceovers delivered to you promptly!
Whether you'd like an advertisment read, station ID or voicemail greeting, feel free to be in touch for a professional and quality sound to your project. I offer competitive prices, with audio delivered in high quality WAV or MP3 direct to your chosen email address or even via FTP. 
My voice is a neutral male British accent, with a mature sound.
To hear some exmples, click the 'play' button on the voiceover examples featured on this page and if you'd like a quote, please email phil@philray.co.uk or contact me in the box below.