A little bit about me:
The boring bits out of the way. I was born in Shropshire, lived in Birmingham for a bit and now the East Midlands – not shy to travelling around either!
Radio has been my main job, although I have sold bread and cakes before. Multi-skilled or what?!
How did I get into radio?
I loved listening to my local station, Telford FM visited regularly whilst at school and college. I also presented online radio shows to gain some experience.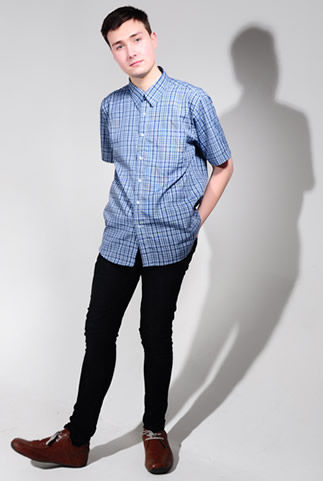 I was offered my first radio show after providing some travel bulletins to my local radio station and it all went from there.
I've been working in commercial radio for over 7 years now, being involved in presenting, producing audio, technical roles and providing travel information.
I love to give the best and learn new things. That's why I'm open to coaching and advice.
Here are some of the stations that I've worked with:
Technical experience: 
I've presented live and recorded radio shows on a regular basis and can adapt to different radio station styles to fit your brand. Stations have ranged from an all-80s radio station, to contemporary hit music stations.
I also produce/edit audio for different radio stations and companies, along with providing station voiceovers.
Along with presenting, I've had experience in fixing playout system errors and technical issues, plus providing support via remote control access. I've had experience with ENCO DAD, Genesys, RCS Master Control and SAM Broadcaster, along with some knowledge about RCS Selector.
Promotions: 
I have had to rely on self promotion for my own business, and so I understand how important it is. I have presented radio station events for local radio stations and recorded interviews with music artists and the general public.