So, looking back, 2017 has been a very busy year which has taken me to many different locations across the UK. It's part of the reason I love what I do. The people you meet along the way are also amazing.
Over 2017, I've freelanced at Viking FM, Gem 106, Hallam FM, Radio Aire, Free Radio, Peak FM, Signal 1 and Free Radio 80s. It's been very busy, often not knowing which day it is because of recording a show for the day ahead!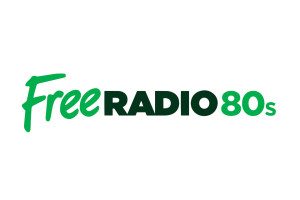 Firstly, it's goodbye to Free Radio 80s: 
It is with sadness but in belief of better times to come for the station, I will not be on Free Radio 80s in the new year. I have loved looking after this station and being on air in the West Midlands at breakfast time, talking about an area I know well and playing some brilliant 80s songs! I first joined Free Radio back in 2013 on overnights and a bit later on Free Radio 80s.  If you have listened in, then thank you.
For 2018, there are some exciting things ahead:

I am delighted to share that I've been welcomed at Gem to their weekend schedule presenting Gem Anthems. It's a celebration of the weekend on Friday, Saturday & Sunday evenings with plenty of interaction. Hear me across the East Midlands on 106FM, DAB and even Notts TV on a Saturday evening. I'll also be covering shows in other parts of the day too, including covering over Christmas and New Year.
Peak FM is another station where I'll have a regular weekend show. You can hear me on Sundays between 8am and Midday, having fun with the locals of North Derbyshire and playing some great tunes. Listen on 102 & 107.4 and online at peakfm.co.uk.
What about in the week?
As you can see, my weekends are quite busy but I'll also be freelancing in the week, providing cover to other radio stations within Bauer and Wireless Group.
Who knows what else I may do!? This year has seen such a change – let's see what 2018 brings. 
Happy New Year! See you about soon x – Phil