+

Guilty Pleasures is a weekly 2 hour radio show that plays some of those songs you don't hear on UK radio very often & others that will make you turn up the radio they are so good. Each week Guilty Pleasures plays a mix of big hit songs that sound great on the radio, some you probably haven't heard on the radio for a while, and a few that were hits in other countries like America, Australia or Canada.
There are thousands of great songs out there that get little or no airplay, but now you can hear them again on Guilty Pleasures.
Guilty Pleasures is available to air on your Internet/community or commercial radio station. For more details e-mail me.
To hear a demo of the show, click here.









This weeks songs: February 24th 2021 Hour One

Lightning Seeds-Pure
Eagles-Witchy woman
Pet Shop Boys-Was it worth it
Sade-Smooth operator
Eddie Floyd-Knock on wood
REO Speedwagon-Keep on loving you
Kiss-Beth
Madonna-Like a prayer
Eddy Grant-I don't want to dance
Jo Boxers-Just got lucky
Burton Cummings-break it them Gently
Paul Weller-You do something to me
Tom Robinson-Listen to the radio (Atmospherics)
Donna Summer-Hot stuff

Hour Two

Hot Chocolate-You sexy thing
Maisonettes-Where I stand
REM-Losing my religion
Sweet-Ballroom Blitz
Beatles & Billy Preston-Get back
Phats & Small-Turn around
Change-Glow of love
Elvis Costello & The Attractions-Radio radio
Jags-Back of my hand
Lonestar-Amazed
Billy Joel-She's got a way (live)
Four Tops-If I were a carpenter
Dooleys-Love of my life
Alison Moyet-Love ressurection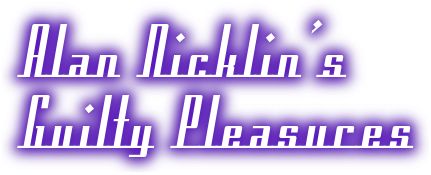 Starting times of the show
Click on a logo below to go to the station's website, then click on their "listen live" button.
All the times listed are UK.
| Day | Time | Link | Station |
| --- | --- | --- | --- |
| Wednesday | 10am | | Susy Radio |
| Wednesday | 12pm | | Radio Wimbourne |
| Wednesday | 1pm | | 102.8 Canalside Radio |
| Wednesday | 1pm | | Retrosounds Radio |
| Wednesday | 2pm | | Radio Saltire |
| Thursday | 12am | | Mushroom FM |
| Thursday | 10am | | Stomparama Radio |
| Thursday | 11am | | 102.8 Canalside Radio |
| Thursday | 7pm | | Islands FM |
| Thursday | 7pm | | Ribble FM |
| Thursday | 10pm | | Radio Hillingdon |
| Friday | 11am | | 102.8 Canalside Radio |
| Friday | 2pm | | Forest FM |
| Friday | 4pm | | Retrosounds Radio |
| Saturday | 6am | | 101.8 WCR FM |
| Saturday | 1pm | | Radio North Kent |
| Saturday | 3pm | | Radio Leyland |
| Sunday | 10am | | Stomparama Radio |
| Saturday | 5pm | | Radio Leyland |
| Monday | 2pm | | Colne Radio |
| Monday | 11am | | 102.8 Canalside Radio |
| Monday | 7pm | | West Somerset Radio |
| Tuesday | 10am | | Radio Nightingale |
| Tuesday | 10am | | Stomparama Radio |
| Wednesday | 11am | | 102.8 Canalside Radio |
---