+

Guilty Pleasures is a weekly 2 hour radio show that plays some of those songs you don't hear on UK radio very often & others that will make you turn up the radio they are so good. Each week Guilty Pleasures plays a mix of big hit songs that sound great on the radio, some you probably haven't heard on the radio for a while, and a few that were hits in other countries like America, Australia or Canada.
There are thousands of great songs out there that get little or no airplay, but now you can hear them again on Guilty Pleasures.
Guilty Pleasures is available to air on your Internet/community or commercial radio station. For more details e-mail me.
To hear a demo of the show, click here.









This weeks songs: April 7th 2021 Hour One

Chris Rea-Let's dance
America-Tin Man
Robbie Williams-Rock DJ
O'Jays-Backstabbers
Wilson Pickett-In the midnight hour
Level 42-The Chinese way
Ronnie Milsap-Smokey mountain rain
Bangles-Hazy shade of winter
Adam & The Ants-Antmusic
Blue Pearl-Naked in the rain
Cher-Take me home
Savage Garden-Affirmation
Hothouse Flowers-Don't go
Andrea True Connection-More more more

Hour Two

Lindisfarne-Run for home
Adventures-One step from heaven
Banderas-This is your life
Elton John-Island Girl
King-Love and pride
Velvelettes-He was really saying something
Stevie Wonder-If you really love me
Hazel O' Connor-Eighth day
Slade-Run runaway
Wet Wet Wet-Love is all around
Quincy Jones & James Ingram-One hundred ways
Sly Fox-Let's go all the way
Austin Roberts-Rocky
David A Stewart & Candy Dulfer-Lily was here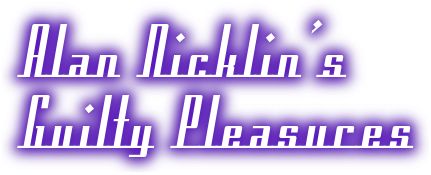 Starting times of the show
Click on a logo below to go to the station's website, then click on their "listen live" button.
All the times listed are UK.
| Day | Time | Link | Station |
| --- | --- | --- | --- |
| Wednesday | 10am | | Susy Radio |
| Wednesday | 12pm | | Radio Wimbourne |
| Wednesday | 1pm | | 102.8 Canalside Radio |
| Wednesday | 1pm | | Retrosounds Radio |
| Wednesday | 2pm | | Radio Saltire |
| Thursday | 12am | | Mushroom FM |
| Thursday | 10am | | Stomparama Radio |
| Thursday | 11am | | 102.8 Canalside Radio |
| Thursday | 7pm | | Islands FM |
| Thursday | 7pm | | Ribble FM |
| Thursday | 10pm | | Radio Hillingdon |
| Friday | 11am | | 102.8 Canalside Radio |
| Friday | 2pm | | Forest FM |
| Friday | 4pm | | Retrosounds Radio |
| Saturday | 6am | | 101.8 WCR FM |
| Saturday | 1pm | | Radio North Kent |
| Saturday | 3pm | | Radio Leyland |
| Sunday | 10am | | Stomparama Radio |
| Saturday | 5pm | | Radio Leyland |
| Monday | 2pm | | Colne Radio |
| Monday | 11am | | 102.8 Canalside Radio |
| Monday | 7pm | | West Somerset Radio |
| Tuesday | 10am | | Radio Nightingale |
| Tuesday | 10am | | Stomparama Radio |
| Wednesday | 11am | | 102.8 Canalside Radio |
---