+

Guilty Pleasures is a weekly 2 hour radio show that plays some of those songs you don't hear on UK radio very often & others that will make you turn up the radio they are so good. Each week Guilty Pleasures plays a mix of big hit songs that sound great on the radio, some you probably haven't heard on the radio for a while, and a few that were hits in other countries like America, Australia or Canada.
There are thousands of great songs out there that get little or no airplay, but now you can hear them again on Guilty Pleasures.
Guilty Pleasures is available to air on your Internet/community or commercial radio station. For more details e-mail me.
To hear a demo of the show, click here.









This weeks songs: May 12th 2021 Hour One

Nu Shooz-I can't wait
Eastside Connection-You're so good for me
Oasis-Roll with it
Shalamar-I can make you feel good
Marvin Gaye & Kim Weston-It takes two
Wet Wet Wet-Temptation
Harold Melvin & The Bluenotes-Wake up everybody
Cure-Friday I'm in love
Bow Wow Wow-Go wild in the country
Travelling Wilburys-Handle with care
Poco-Heart of the night
Johnny Johnson & The Bandwagon-Sweet inspiration
Alexander O' Neal & Cherelle-Never knew love
Toploader-Dancing in the moonlight

Hour Two

Wings-Jet
Tom Petty & The Heartbreakers-Don't come around here no more
Opus III-It's a fine day
Blackbyrds-Walking in rhythm
Sly & The Family Stone-Everyday people
Fleetwood Mac-Rhiannon
Tears For Fears-Shout
Spandau Ballet-Only when you leave
OMD-Messages
Roxette-Church of your heart
John Fogerty-Rock & roll girls
Gnarls Barkley-Crazy
The Doll-Desire me
Pet Shop Boys-Surburbia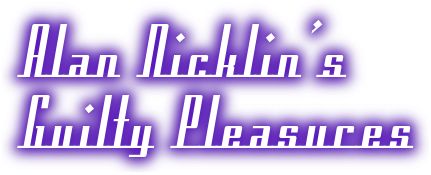 Starting times of the show
Click on a logo below to go to the station's website, then click on their "listen live" button.
All the times listed are UK.
| Day | Time | Link | Station |
| --- | --- | --- | --- |
| Wednesday | 10am | | Susy Radio |
| Wednesday | 12pm | | Radio Wimbourne |
| Wednesday | 1pm | | 102.8 Canalside Radio |
| Wednesday | 1pm | | Retrosounds Radio |
| Wednesday | 2pm | | Radio Saltire |
| Thursday | 12am | | Mushroom FM |
| Thursday | 10am | | Stomparama Radio |
| Thursday | 11am | | 102.8 Canalside Radio |
| Thursday | 7pm | | Islands FM |
| Thursday | 7pm | | Ribble FM |
| Thursday | 10pm | | Radio Hillingdon |
| Friday | 11am | | 102.8 Canalside Radio |
| Friday | 2pm | | Forest FM |
| Friday | 4pm | | Retrosounds Radio |
| Saturday | 6am | | 101.8 WCR FM |
| Saturday | 1pm | | Radio North Kent |
| Saturday | 3pm | | Radio Leyland |
| Sunday | 10am | | Stomparama Radio |
| Saturday | 5pm | | Radio Leyland |
| Monday | 2pm | | Colne Radio |
| Monday | 11am | | 102.8 Canalside Radio |
| Monday | 7pm | | West Somerset Radio |
| Tuesday | 10am | | Radio Nightingale |
| Tuesday | 10am | | Stomparama Radio |
| Wednesday | 11am | | 102.8 Canalside Radio |
---