+

Guilty Pleasures is a weekly 2 hour radio show that plays some of those songs you don't hear on UK radio very often & others that will make you turn up the radio they are so good.
Each week Guilty Pleasures plays a mix of big hit songs that sound great on the radio, some you probably haven't heard on the radio for a while, and a few that were hits in other countries like America, Australia or Canada.
There are thousands of great songs out there that get little or no airplay, but now you can hear them again each week on Guilty Pleasures.
Guilty Pleasures is available to air on your Internet/community or commercial radio station. For more details e-mail me.
To hear a demo of the show, click here.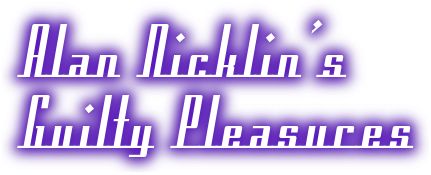 This week-September 15th:
On this weeks edition of Alan Nicklin's Guilty Pleasures:
This bands first top 10 hit, A song so good it hit the UK charts twice and the UK band who had 5 top 40 hits in America but none of them hit the UK charts.
American hits from Carole King, Wilson Phillips and The Steve Miller Band.
Other top songs from Duran Duran, The Flying Lizards, Robyn S, Frankie Vali, Sheryl Crow, The Tymes, Crowded House, Yazoo and loads more.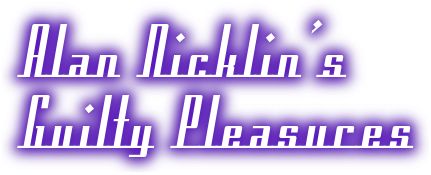 Starting times of the show
Click on a logo below to go to the station's website, then click on their "listen live" button.
All the times listed are UK.
| Day | Time | Link | Station |
| --- | --- | --- | --- |
| Wednesday | 10am | | Susy Radio |
| Wednesday | 12pm | | Radio Wimbourne |
| Wednesday | 1pm | | 102.8 Canalside Radio |
| Wednesday | 1pm | | Retrosounds Radio |
| Wednesday | 2pm | | Radio Saltire |
| Thursday | 12am | | Mushroom FM |
| Thursday | 10am | | Stomparama Radio |
| Thursday | 11am | | 102.8 Canalside Radio |
| Thursday | 2pm | | Radio Sports Live |
| Thursday | 4pm | | Radio Telstar |
| Thursday | 7pm | | Islands FM |
| Thursday | 7pm | | Ribble FM |
| Thursday | 10pm | | Radio Hillingdon |
| Friday | 11am | | 102.8 Canalside Radio |
| Friday | 2pm | | Forest FM |
| Friday | 4pm | | Retrosounds Radio |
| Saturday | 6am | | 101.8 WCR FM |
| Saturday | 1pm | | Radio North Kent |
| Saturday | 3pm | | Radio Leyland |
| Sunday | 10am | | Stomparama Radio |
| Sunday | 2pm | | Radio Sports Live |
| Sunday | 5pm | | Radio Leyland |
| Monday | 11am | | 102.8 Canalside Radio |
| Monday | 2pm | | Colne Radio |
| Monday | 2pm | | Deal Radio |
| Monday | 6pm | | Radio Telstar |
| Monday | 7pm | | West Somerset Radio |
| Tuesday | 10am | | Radio Nightingale |
| Tuesday | 10am | | Stomparama Radio |
| Wednesday | 11am | | 102.8 Canalside Radio |
---