+

Guilty Pleasures is a weekly 2 hour radio show that plays some of those songs you don't hear on UK radio very often & others that will make you turn up the radio they are so good. Each week Guilty Pleasures plays a mix of big hit songs that sound great on the radio, some you probably haven't heard on the radio for a while, and a few that were hits in other countries like America, Australia or Canada.
There are thousands of great songs out there that get little or no airplay, but now you can hear them again on Guilty Pleasures.
Guilty Pleasures is available to air on your Internet/community or commercial radio station. For more details e-mail me.
To hear a demo of the show, click here.









This weeks songs: January 20th 2021 Hour One

Whispers-And the beat goes on
George McCrae-One step closer to love
Sheryl Crow-Run baby run
Phyliss Nelson-Move closer
Righteous Brothers-Unchained Melody
Rick Astley-She wants to dance with me
Melissa Manchester-Midnight blue
Wham-I'm your man
Altered Images-I could be happy
Mark Ronson & Amy Winehouse-Valerie
Chicago-Another rainy day in New York City
Julie Driscoll, Brian Auger & The Trinity-This wheels on fire
Echo & The Bunnymen-Bring on the dancing horses
Chic-I want your love

Hour Two

Wings-With a liittle luck
Paul Carrack-When you walk in the room
Lighthouse Family-Question of faith
Billy Paul-Me & Mrs Jones
Aretha Franklin-I say a little prayer
Four Seasons-December '63 (Oh what a night)
Roxette-I wish I could fly
Rod Stewart-Young Turks
Steve Forbert-Romeos tune
Seal-Crazy
One To One-Angel in my pocket
Hermans Hermits-No milk today
Boney M-Ma Baker
Godley & Creme-Under your thumb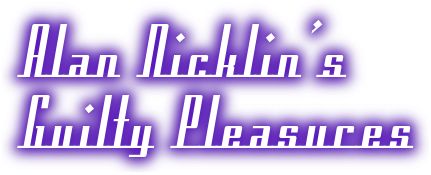 Starting times of the show
Click on a logo below to go to the station's website, then click on their "listen live" button.
All the times listed are UK.
| Day | Time | Link | Station |
| --- | --- | --- | --- |
| Wednesday | 10am | | Susy Radio |
| Wednesday | 12pm | | Radio Wimbourne |
| Wednesday | 1pm | | 102.8 Canalside Radio |
| Wednesday | 1pm | | Retrosounds Radio |
| Wednesday | 2pm | | Radio Saltire |
| Thursday | 12am | | Mushroom FM |
| Thursday | 10am | | Stomparama Radio |
| Thursday | 11am | | 102.8 Canalside Radio |
| Thursday | 7pm | | Islands FM |
| Thursday | 7pm | | Ribble FM |
| Thursday | 10pm | | Radio Hillingdon |
| Friday | 11am | | 102.8 Canalside Radio |
| Friday | 2pm | | Forest FM |
| Friday | 4pm | | Retrosounds Radio |
| Saturday | 6am | | 101.8 WCR FM |
| Saturday | 1pm | | Radio North Kent |
| Saturday | 3pm | | Radio Leyland |
| Sunday | 10am | | Stomparama Radio |
| Saturday | 5pm | | Radio Leyland |
| Monday | 2pm | | Colne Radio |
| Monday | 11am | | 102.8 Canalside Radio |
| Monday | 7pm | | West Somerset Radio |
| Tuesday | 10am | | Radio Nightingale |
| Tuesday | 10am | | Stomparama Radio |
| Wednesday | 11am | | 102.8 Canalside Radio |
---